The Best Pizza in Manchester CT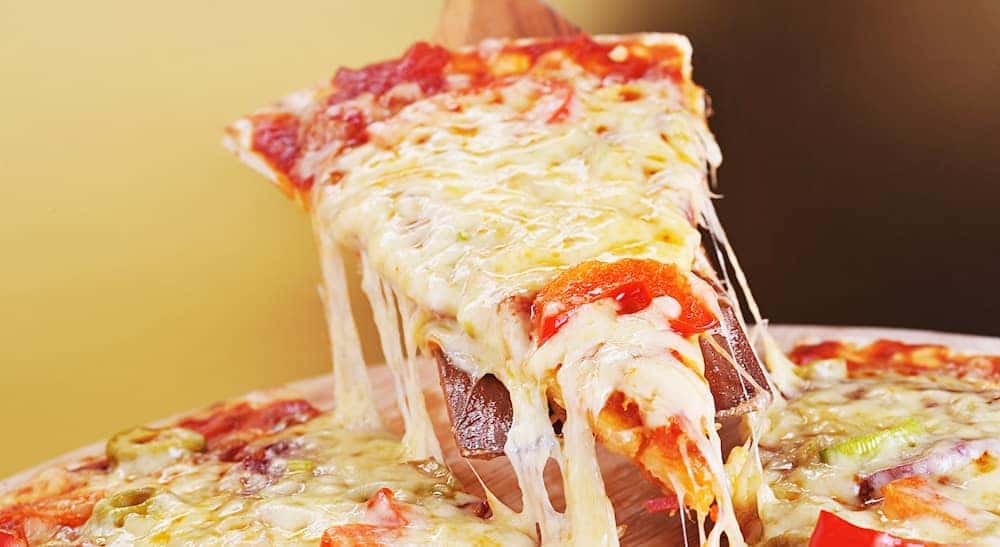 If you are looking for restaurants with the best pizza Manchester, CT has to offer so you can sink your teeth into something incredible, explore our guide below. We've compiled our favorite pizza places in Manchester, CT for martial arts-loving turtles and hungry residents alike.
CJ's Pizza and Giant Grinders
CJ's Pizza and Giant Grinders is a Manchester fixture that has been a local favorite since the 1970's. They are known for their actual giant-size grinder sandwiches, but also serve the community very well with their made-to-order pizza comprised of hand-made dough and fresh ingredients.
Mulberry Street Pizza
Mulberry Street Pizza offers a slightly more upscale Italian dining experience, with pizza made in a New York-style brick oven and playfully named after blockbuster films–"Jaws" is a white pizza with clams. They also serve traditional dishes like veal parmesan, and sandwiches like Grilled Chicken Pesto and "The Italian Stallion."
The Last Slice
The Last Slice is perfect for quick and satisfying meal, even if you are in a group of picky eaters or diverse tastes. Choose from pizza by the slice, build your own pizza, and vegetarian options, as well as salads, sandwiches, and even protein shakes if you are on a health kick.
Sorrento's Pizza
Sorrento's Pizza is many locals' go-to spot for order-out pizza. They do classic thin-crust pizza well and offer a few fun options like BLT and Mexican pizza. You can also custom-build calzones, and residents rave about the chicken wings at the Sorento's Pizza Manchester, CT location. With these easy but diverse menu options, this place is great for family pizza night at home.
Mike's Pizzeria
Mike's Pizzeria adds a whole extra element of fun to pizza consumption, with unique and unexpected creations like the Peanut Buddy (peanut butter, mozzarella, bacon, and jelly) and the Big Mike (Thousand Island, hamburger, pickles, onions, mozzarella, and sprinkled with lettuce). If you aren't brave enough to try these wild flavors, they also have classic options like Hawaiian and Meat Lovers. Try Mike's Pizza Manchester, CT location today!
Find Other Manchester Restaurants Near Manchester City Nissan
Even if you aren't from Manchester, we hope this tempts you to make the trip from your usual Vernon restaurants –forget that Pizza Hut Manchester, CT coupon you got in the mail and taste the best the area has to offer. We also recommend trying out the Woodbridge Pizza Manchester, CT folks love. Don't hesitate to contact us for any more local recommendations like for instance, if you're looking for the best restaurants in East Hartford, or more Italian restaurants in Manchester, CT, and come to Manchester City Nissan for all your automotive needs!