Oil Change Services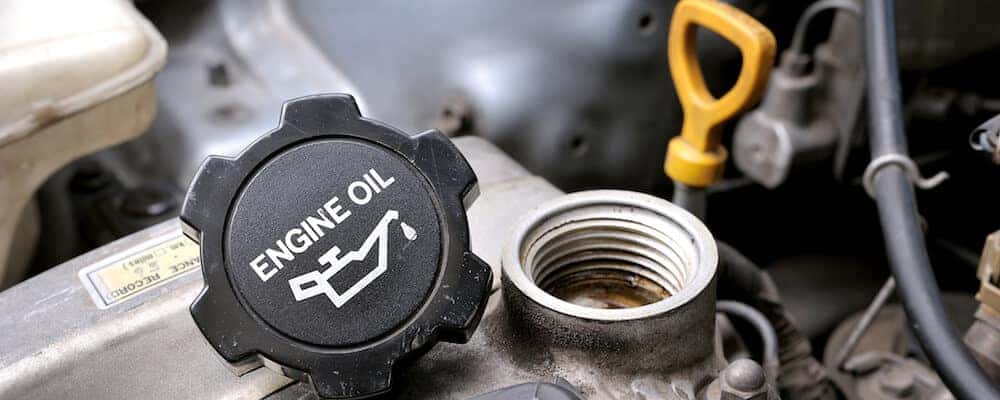 Are you looking for a professional and affordable oil change near East Hartford? Our mechanics inManchester have your car maintenance needs covered by providing reliable and discount oil changes. At our Nissan service center in Manchester, our certified Nissan technicians have the tools, materials, and experience to provide fast and high-quality conventional and synthetic motor oil changes. And if you're looking for a discount oil change, then check out the oil change coupon listed in our current car service specials.
Why It's Important to Get Your Oil Changed
The importance of getting your oil changed on time simply can't be overstated. It's the essential ingredient that helps your vehicle run properly by lubricating your pistons and housings to prevent excessive friction. Failure to get your oil changed in a timely manner leads to low oil levels and dirty oil, both of which can cause a variety of problems in your vehicle, including:
Decreased performance
Lower fuel economy
Engine overheating
Shorter engine life
Total engine failure
How Often to Get Your Oil Changed
The old rule of thumb was that cars should get an oil change every three months or 3,000 miles, whichever comes first. The wisdom behind that blanket assertion has changed, though, as there are a variety of different factors that contribute to how long and how far you should go between oil changes, including:
Your vehicle make, model, and year
Where you drive
How you drive
The type and quality of oil in your car
Many newer Nissan cars come with automatic maintenance reminders, though, which let you know when it's time to change your oil. If you have any questions about when you should change your oil, simply bring it into to our Nissan service center near South Windsor and our certified technicians will be happy to let you know.
Get an Affordable Oil Change Price Near Vernon Today!
Simply schedule oil an change online and then bring your vehicle in for a fast and convenient oil change near East Hartford at 30 Tolland Turnpike in Manchester, CT. If you have any questions for our technicians, feel free to call us at (203) 916-0315, and remember that we buy cars in case you're thinking about trading in your car.